DUE TO COVID-19 CONCERNS, WE WILL BE CANCELLING ALL REMAINING EVENTS IN APRIL & MAY. PLEASE BE SAFE & STAY HEALTHY.   – AAUW AURORA AREA BRANCH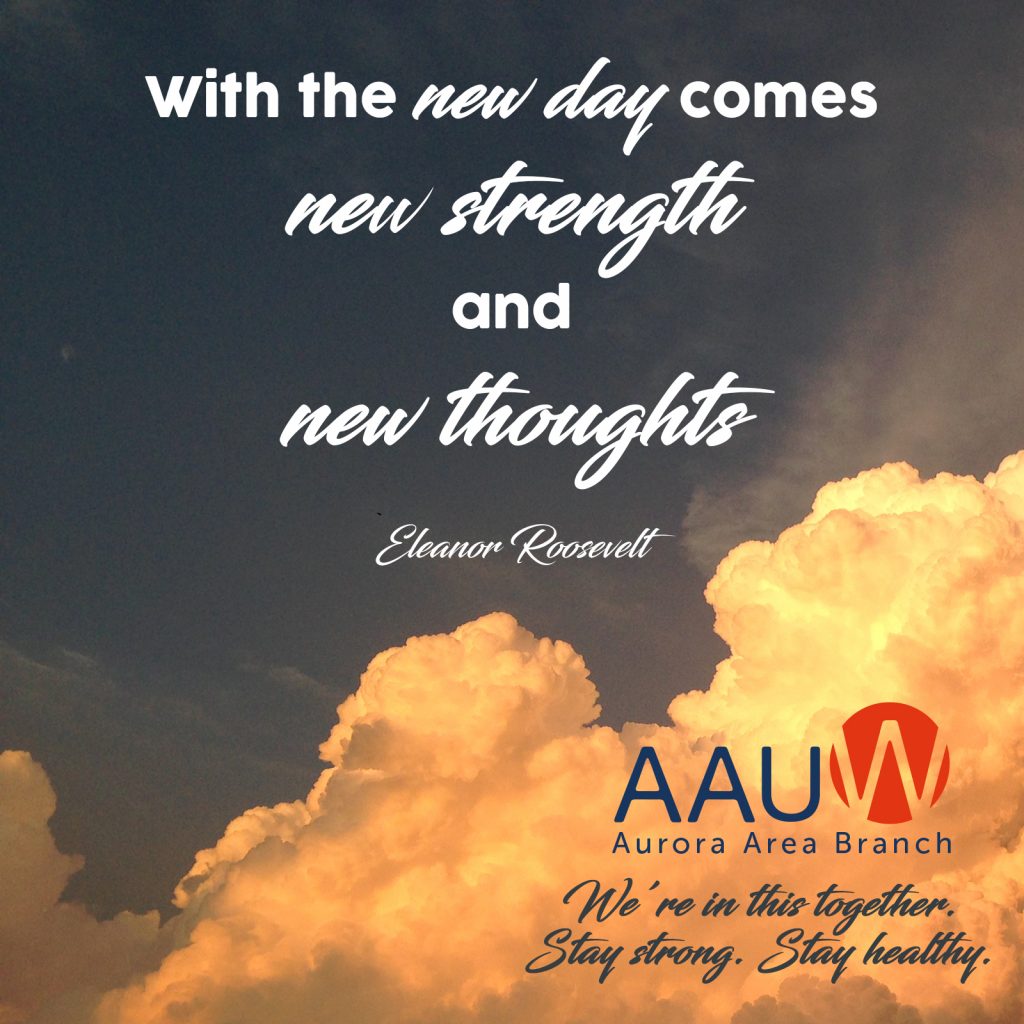 The American Association of University Women (AAUW) is the nation's leading voice promoting equity and education for women and girls. Since our founding in 1881, AAUW members have examined and taken positions on the fundamental issues of the day — educational, social, economic, and political.
A graduate holding an associate or equivalent, baccalaureate or higher degree from a qualified educational institution is eligible to join the AAUW.
Mission
To advance gender equity for women and girls through research, education, and advocacy.
For more information about the AAUW Aurora Area Branch, email aauwaurorail@gmail.com or visit us on Facebook at  AAUW Aurora – IL Area Branch.
Learn more about branch activities in our Highlights newsletter.
The Fight for Fair Pay
The Simple Truth about the Gender Pay Gap
The gender pay gap is the gap between what men and women are paid. Most commonly, it refers to the median annual pay of all women who work full time and year-round, compared to the pay of a similar cohort of men. Other estimates of the gender pay gap are based on weekly or hourly earnings, or are specific to a particular group of women.
The gender pay gap is the result of many factors, including occupational segregation, bias against working mothers, and direct pay discrimination. Additionally, such things as racial bias, disability, access to education, and age come into play. Consequently, different groups of women experience very different gaps in pay.
Women's Earnings as a percentage of White Men's Earnings,
by Race/Ethnicity, 2018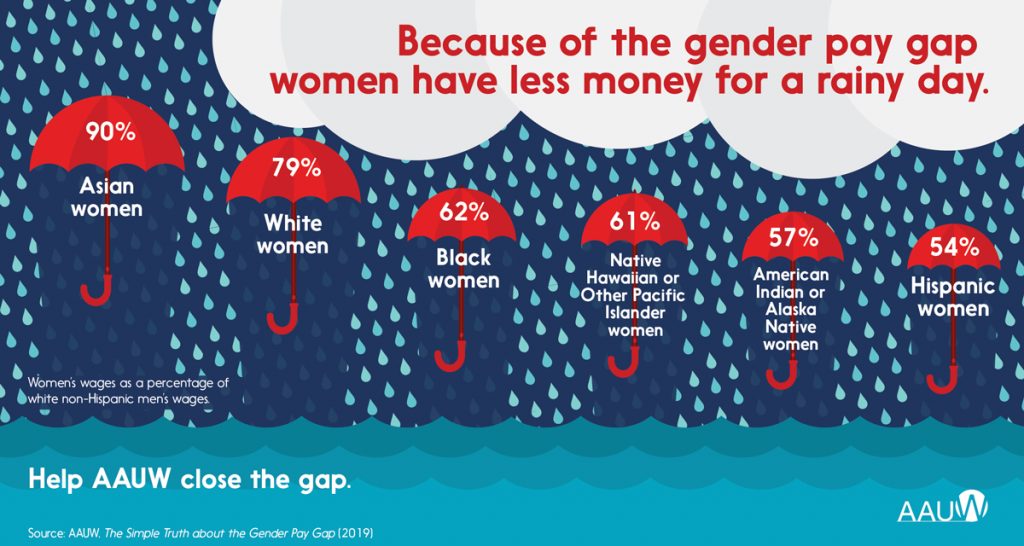 2020 Equal Pay Days
February 11, 2020
Asian American Women's Equal Pay Day
March 31, 2020
All Women's Equal Pay Day
April 9, 2020
White Women's Equal Pay Day
June 4, 2020
Moms' Equal Pay Day
August 13, 2020
Black Women's Equal Pay Day
October 1, 2020
Native Women's Equal Pay Day
October 29, 2020
Latinas' Equal Pay Day